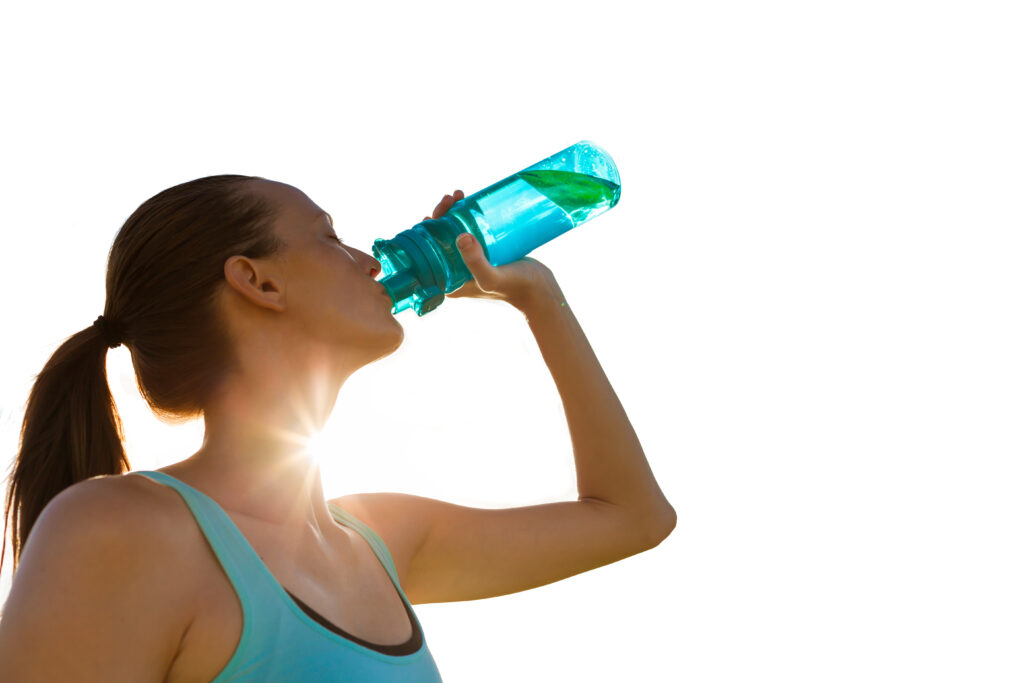 Phyto-microminerals primordial essence
the original – from the Rocky Mountains
Better absorption of vitamins
100% natural and untreated
With high bioavailability
Rare trace elements
Liquid colloidal form
More than 80 minerals
synergistic effect
In miron glass
AB Available immediately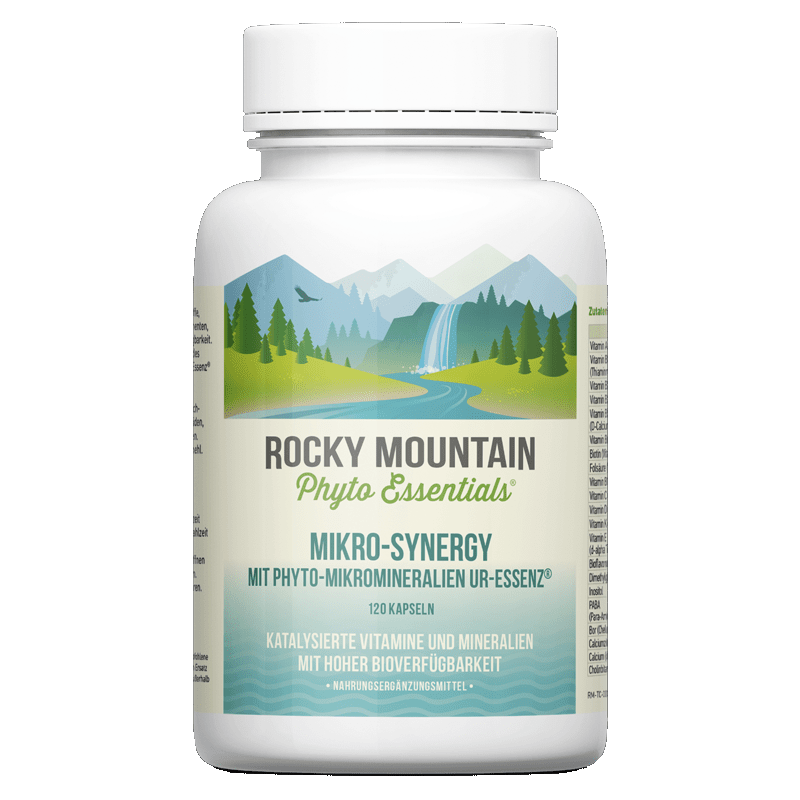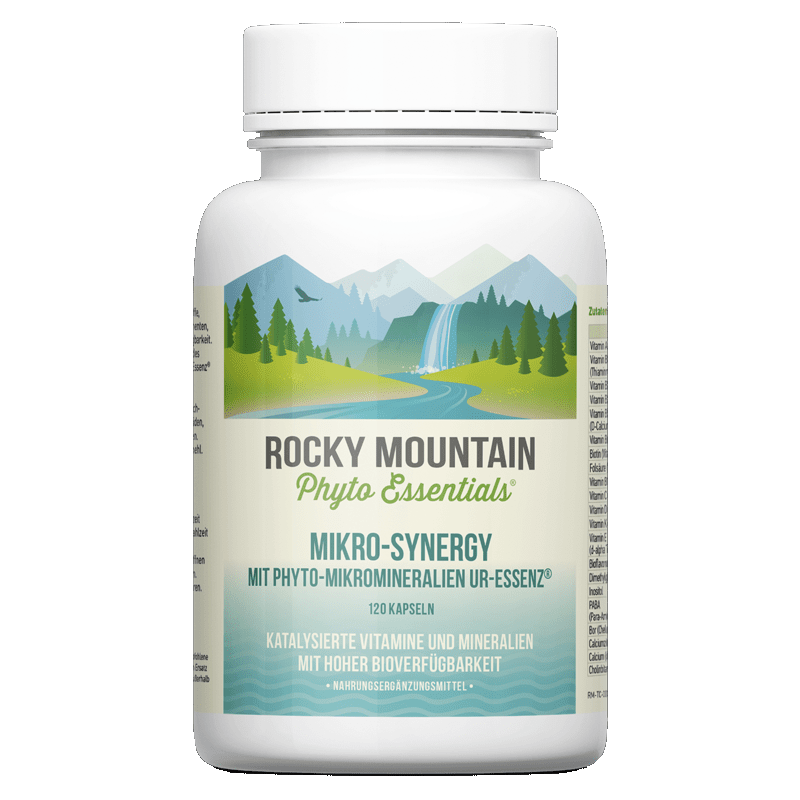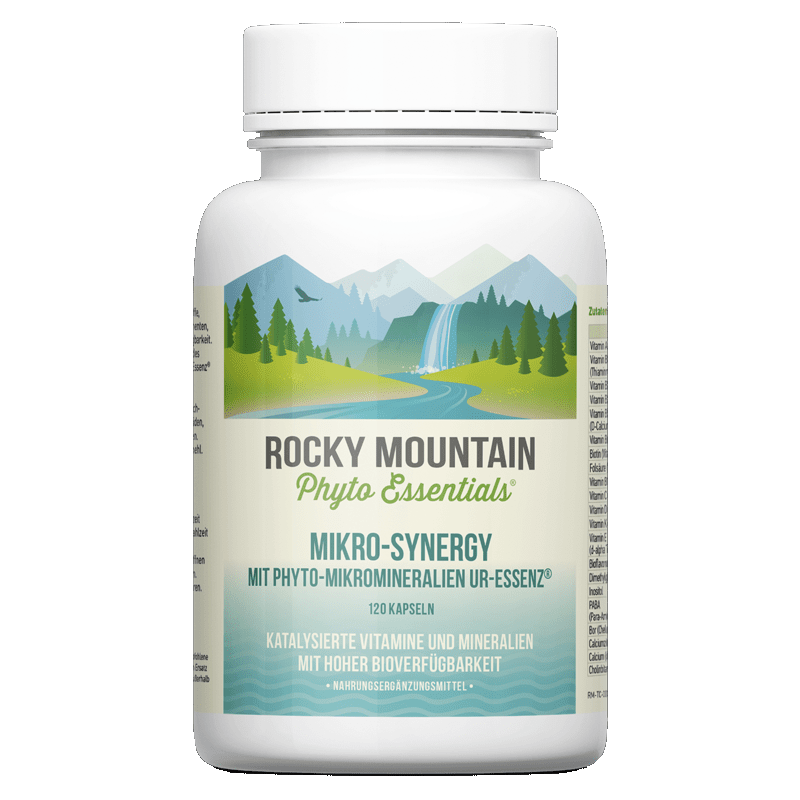 Micro Synergy Capsules (120 pcs.) €41,50
Multivitamin and Minerals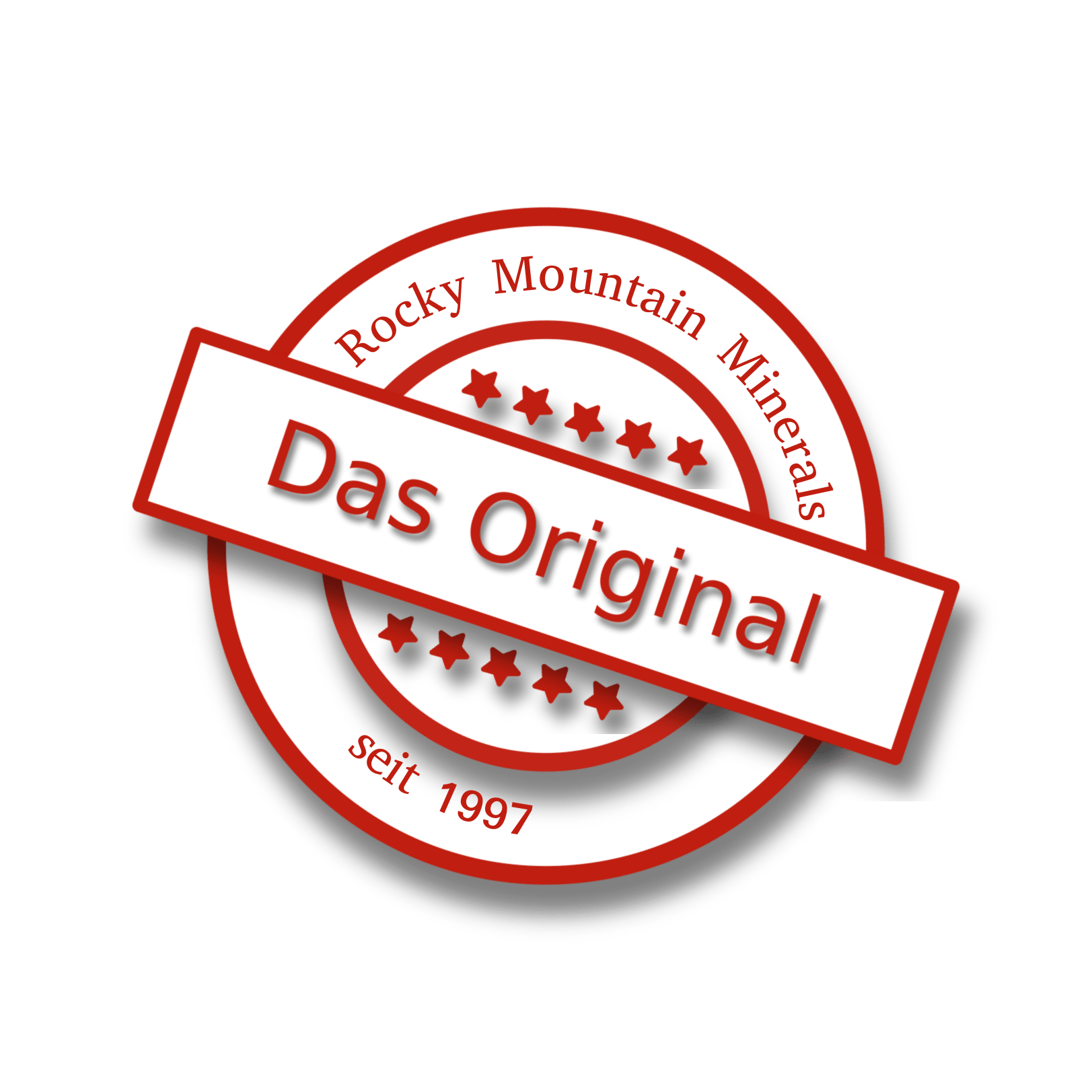 Top products
Family pack Catalyzed vitamins and minerals in liquid form With phyto-microminerals Ur-Essenz Mikro-Synergy Plus Premium contains more than 120 vital nutrients, as well as a wide range of…
Rocky Mountain Phyto Essentials​®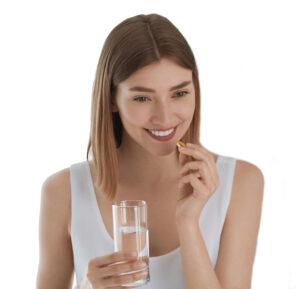 At Rocky Mountain Phyto Essentials​®​ you will find the unique and rare minerals from the Rocky Mountains. Millions of years ago, ancient forests in the southern Rocky Mountains were buried by lava. At that time the earth still had an abundance of minerals and trace elements. A high-quality extract with at least 70 minerals and trace elements of plant origin is obtained through an advanced extraction method: the phyto-micro-minerals primal essence. It is well tolerated and has excellent purity. The original essence consists of purely vegetable minerals and is therefore a completely natural food supplement.
In addition to the natural primal essence, all other products from Rocky Mountain are Phyto Essentials​®​, such as Rocky Mountain ​Vitamins,E​ and ​nutrients​, enriched with the mineral extract.
Organic Minerals from the Rocky Mountains
Your body needs organic minerals embedded in a plant structure. Conventional minerals from inorganic sources such as rock flour, clay, marine sediments, healing clay and even mineral water are difficult for the body to absorb. The phyto-microminerals primal essence, on the other hand, contains organic minerals to make it easier for your body to absorb important nutrients.
The phyto-micromineral primordial essence from Rocky Mountain Phyto Essentials®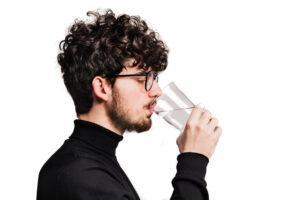 As a herbal food supplement, the essence of Rocky Mountain Phyto Essentials® gently and naturally ensures a good supply of vitamins and trace elements. In recent decades, the amount of essential nutrients, especially minerals and trace elements, in food has fallen sharply. This is the result of intensive farming and cultivation of hybrid fruits and vegetables. Some trace elements have even disappeared entirely from our food chain. The situation in organically grown crops is not much better. Rocky Mountain Phyto Essentials products can be used to compensate for deficiencies. The trace elements contained in the original essence also support the work of vitamins, amino acids and fatty acids. Thanks to the phyto-microminerals Ur-Essenz, the absorbed nutrients can develop their effect better.
For more information or questions, please contact our customer service or read our ​informative blog entries​ on topics such as the healing power of plant minerals or mineral and vitamin deficiencies.
minerals
Offer!

Micro-cobalamin plus with phyto-micro-minerals Ur-Essenz is a vitamin B12 compound that can be easily absorbed through the mucous membranes. Vitamin B12 is the only vitamin that contains minerals...

This high concentration of our primordial minerals corresponds to 400 ml of the non-concentrated form of the primordial minerals. The 100ml pack is an ideal travel pack and can be taken on a plane…

The Rocky Mountain Micro-Mineral Primal Essence is a liquid natural extract that contains valuable minerals from the prehistoric jungle. Millions of years ago these primeval forests were…

The Rocky Mountain Micro-Mineral Primal Essence is a liquid natural extract that contains valuable minerals from the prehistoric jungle. Millions of years ago these primeval forests were…
Benefit from our favorable discount levels
Any products of your choice
5% from 3 products*
10% from 6 products*
*on Rocky Mountain Phyto Essentials® branded products